Atlas Copco Mining and Rock Excavation hired David Sullenberger as a product specialist for Surface and Exploration Drilling equipment.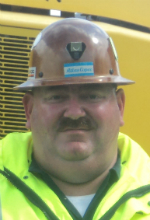 Sullenberger
"Dave's wealth of technical knowledge and drilling expertise will be a tremendous asset to the SED business line," said Maurice Hunter, the company's business line manager for Surface and Exploration Drilling.
Most recently, Sullenberger worked as a technical manager for Furukawa Rock Drill. He joins the technical support team for SED products and will perform machine startups and demonstrations. He will also serves as a source for technical knowledge and troubleshoot SED products.
Atlas Copco, based in Stockholm, Sweden, serves segments ranging from compressors and air treatment systems to construction, mining and drilling equipment. The company, founded in 1873, has more than 39,800 employees worldwide, and operates in more than 170 countries. Atlas Copco in North America operates in more than 109 locations and employs more than 4,500 people in the United States. For more information, visit www.atlascopco.us.