Atlas Copco announced the acquisition of Pneumatic Holdings.
"The acquisition of Pneumatic Holdings strengthens our distribution and presence in the North American construction market," said Nico Delvaux, president of Atlas Copco's Construction Technique business area.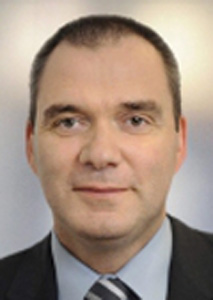 Delvaux
Pneumatic Holdings, based in Santa Fe Springs, Calif., "provides light pneumatic construction tools including paving breakers, chipping hammers, rivet busters and rock drills" according to a release announcing the sale. Pneumatic Holdings had 2012 revenue of $10.8 million and has 16 employees. The company serves contractors and rental companies in the construction industry.
The company will be owned by subsidiary Atlas Copco Construction Mining Technique USA LLC.
 Atlas Copco CMT USA is the construction and mining unit of the company's United States arm. Atlas Copco, based in Stockholm, Sweden, serves segments ranging from compressors and air treatment systems to construction, mining and drilling equipment. The company, founded in 1873, has more than 39,800 employees worldwide, and operates in more than 170 countries. Atlas Copco in North America operates in more than 109 locations and employs more than 4,500 people in the United States. For more information, visit www.atlascopco.us.