Quickly traverse long stretches of tough terrain in the NEW Geoprobe® 3145GT geotechnical drill rig, combining the efficiency and simplicity of 31 series drill rig with speed and comfort of crawler carrier.
Power and versatility: effectively compete in multiple revenue streams – HSA, SPT, CPT, DPT, rock coring, mud rotary, air rotary, and drive and wash
Centerline head side shift: aligns all head functions and winches over the bore hole without moving the drill mast for efficient drilling.
Simple controls with hands-free rotation, head feed, and auto drop hammer: makes work nearly effortless and creates a gentle learning curve for the seasoned driller as well as the new hire
Crawler carrier: results in an agile drill rig capable of traveling from hole-to-hole at a top speed of 6.7 mph
Enclosed operator cabin: offers creature comforts of heat, AC, and radio
NEW 3145GT also includes:
Enhanced off-road capability: easily run on rugged off-road terrain with crawler chassis
Increased tool storage: simplify housekeeping especially on long treks with rod rack capable of holding 10-foot tooling
Taller standard winch: effectively pull 20-foot tool string with attached split spoon above the breakout
"It would be killing two birds with one rig. We'd still have the direct push capabilities as well as the ability to drill to greater depths," said David McCray, owner, McCray Drilling, Memphis, Tennessee. "It would be ideal on any off-road job where low-ground penetration is needed, whether environmental or geotechnical."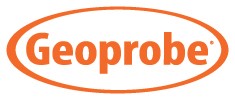 Take a video tour around the NEW 3145GT to see for yourself how this geotechnical focused rig can help make your jobs faster, easier, and safer.